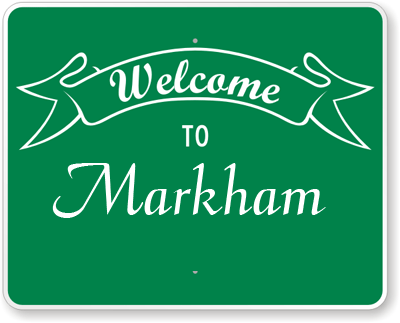 Bad credit same day loans for Markham residents
Markham residents can get a same day bad credit loan at Prudent after bankruptcy, during bankruptcy and even at the beginning of bankruptcy – whatever stage of bankruptcy you're in. 
Proposals are different. Prudent offers same day loans after a proposal. During a proposal, it will depend on your job, income and debt and if you have a paid off car 6 years or newer. Loans are also available at the beginning of a proposal if you have a paid off car or if you wish to buy a car. Please note prudent might pay off your proposal depending on how much you owe.
Why wait 6 years to start improving your credit repayment history when you can start reporting with a Prudent loan today!
All Prudent loans are reported to the major credit bureaus in Canada.  As long as you pay on time Prudent will report your positive Prudent loan rating (I 1) to the major credit reporting agencies in Ontario. 
For pre-approval speak to a loan officer today at  1-888-852-7647 or apply online. 
Why come to Prudent?

In 1984, Prudent was the first in Ontario to offer bankruptcy loans.
You won't believe our low rates and service for discharged or undischarged bankruptcy and proposal loans in the GTA.
Have an emergency? Call 3 business days before the payment date. We'll hold your payment up to 2 weeks – no charge! No costly NSF's charges.
All our loan payments are reported to the credit bureaus, so you can start to rehabilitate your credit.
[divider]
Markham – The Hi-tech capital of Canada



Markham is the fourth largest city in the Greater Toronto Area. There are many multinational companies' headquarters here —  including  Honda Canada, Hyundai, Advanced Micro Devices, American Express, Johnson & Johnson, Apple Inc., Avaya, IBM, Motorola, Oracle, Toshiba, Toyota Financial Services and Honeywell. As well, Markham is important not only for its hi-tech, but also for its business and employment opportunities.  Almost 22 percent of service employment in the GTA labour force comes from Markham companies.
According to 2011 census Canada, Markham's current population of 301,709 is increasing 3 times faster compared to the overall population growth in Canada.
Markham also has a lively and diverse cultural scene hosting festivals such as 'Night it up!' Night Market Fest;  the Taste of Asia Festival;  Doors Open Markham;  Olde Tyme Christmas Unionville and the Markham Festival of Lights.