Need Help?
Take advantage of these resources
Here you can find lots of valuable advice on money matters as well as on our Facebook, Blog, YouTube and Twitter. This resource centre answers many of your most common questions.

Budget Worksheet
Use this budget form to stay on top of your finances.

Mortgage Calculator
You can use the calculator to estimate and calculate loan and mortgage calculations.

Car Proof History Report
Request your car proof history report any time you are thinking of purchasing a vehicle.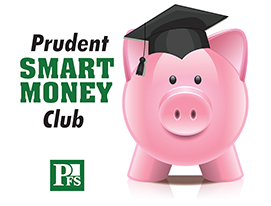 Get Tips on Investing and Saving Your Money!
Free tips that show you on to save more money – and low or no cost fun activities around the city!
Blogs
Looking for great ideas that'll also save you money? Check out our weekly blogs!
Useful Links
Thinking about declaring bankruptcy? This website is a great resource to learn what you need to know.
Shows your financial status. High, medium or low risk: Which are you? What to do to get a higher score.
Click on on Bankruptcy and Insolvency Records under Most Requested Services. An amazing site offering clear answers to your most pressing questions.
Want to know more about the HST or your rights as a consumer? Want to make a complaint? Look here to find help for consumers of all goods and services.
Regulates all kinds of financial services such as pensions, mortgage brokers, loan and trust companies, credit unions. Very helpful info.
A very important site to inform and empower you before you go to buy and finance a vehicle.
Car Insurance
InsuranceHotline.com has been helping drivers across Canada get car insurance quotes from competing insurers to save time and money.
With CAA, you get reliable insurance you can trust, at competitive rates.
Helps Canadians shop for insurance by offering free, real-time quotes.
Provides auto and home insurance to mature Canadians.
Car Driving Schools
Once in this site, click on search and type in Ministry approved beginner driver education course providers. Here you will find lists of driving schools all across Ontario which are Ministry-approved as well as Ministry-revoked.
Did you know that an Enhanced Drivers License can be an alternative to a passport when crossing the border by land between the United States and Canada? Go to search and type in Enhanced Drivers' License for more info.
General Information on driving, travel and current news on everything related to driving.
Approval as quickly as 30 minutes!