Understanding Your Credit Report
[custom_frame_right]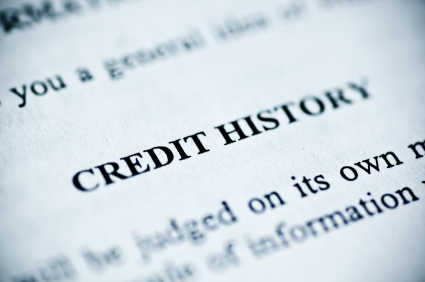 [/custom_frame_right]
Your credit report is the first picture of your financial health which every financial institution will see. It's like an x-ray. It shows everything. Good and bad.
As per Credit Canada Debt Solutions, the  credit score reflects numbers ranging from 300 to 900 based on your total credit history as reported by Canada's two credit reporting agencies – Equifax and Transunion. The credit history reveals how well or poorly you repay your debt, the size of your reported debt and past credit problems such as bankruptcies, proposals and all collections which remain on your credit report for up to 6 years.
The higher the score, the better the chances of getting a loan and getting a preferred or lower interest rate.  Most bad credit falls in the middle – in the 700s. Bad credit loans are considered higher risk and are therefore charged higher interest.  This is why rehabilitating your credit history is critical to  all the important financial decisions in your life such as buying a home or a vehicle or paying for your children's tuition.
Your credit report is the picture of your financial health.  Keep it healthy.
Your Credit Report includes the following information:
Personal info such as address.
Employment – the last 3 employers.
Credit Inquiries on your credit report by financial institutions. Try to keep them to four a year. The more credit inquiries, the lower your credit score!
Public records of your total financial history, good and bad. Where you've paid on time, where you paid late and how late, and where you didn't pay at all. Defaults on even the smallest amounts – a phone or cable bill, gym membership, 407 ETR – can be harmful.
Credit rankings.  See below
Credit rankings
On your credit reports, "R" refers to a revolving credit account such as a credit card and "I" refers to an individual loan account or mortgage account.
R1 and I1 – Paid on time. Excellent!
R2 and I2 – 30 – 59 days late. Okay, it can happen!
R3 and I3 – 60 – 89 days late.
R4 and I4 – 90 – 120 days late.
Understanding the importance of your credit report is critical to rebuilding your credit history and keeping it healthy.  It seems it takes only a moment to destroy your credit score and a life time to restore it. Increasing your credit score takes time and involves managing every facet of your credit properly.
In our ABC's of Credit, we offer important info from the Financial Consumer Agency of Canada on how to understand the importance of the credit report and how to raise your credit score.    Click here to learn more.