Car Title Loan
Putting your cars value to work for you
Borrow Using Your Car – Up to $100,000 o.a.c.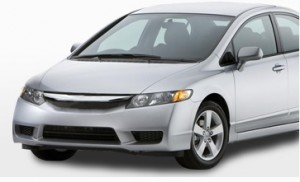 We offer 30 minute approval on loans of up to $100,000 o.a.c. if you borrow against your paid-off vehicle 6-years or newer.  Higher end cars such as BMW or a Cadillac can be older. All cars must have no liens, no leases and be fully insured.  (Call John Di Falco, ext. 262 if you need help with insurance.)
All loans are open and can be paid back at any time. Our interest rates, which are 5.75% to 9.9% plus fees, are among the best in the financial industry which lends to people with bad credit. Please note that all loans are subject to approval.
We report all loan payments to the credit bureau.  If you pay on time, the credit bureau will assign you a top ranking, an important step in rehabilitating your credit score.  Having an emergency?  Prevent costly NSF fees!  Prudent will hold your payment free of charge up to two weeks if you call 2-3 businessdays before the payment date. 
If vehicle is in another name, the owner must come in to co-sign the loan. If vehicle is in the name of your company, please provide proof of ownership.
People eligible for a Vehicle Title Loan include: people in bankruptcies, proposals or with a past bad credit history as well as self-employed, people on commissions and pensions.
Please bring in the following:
Insurance policy
Ownership form
Driver's license
Void cheque
Proof of address
Two references, preferably family, with names, addresses, and phone numbers
If you have any questions please call us. We'd be happy to help. Call 416-223-9300 or 1-888-853-7647.
Approval as quickly as 30 minutes!