Home equity loan or second mortgage ? which one is a better option for you?
Need some money? Make you home to work for you in times of need. There are many options of borrowing against your home. However, what suits your financial situation and need? In this video Prudent will try to differentiate between home equity loan and second mortgage.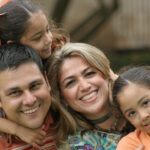 To learn more about home equity personal loans click here.
To learn more about Prudent mortgage click here.
Like our video blog? Then join free money smart club to keep yourself up to date with our blogs and FREE personal finance e-books. Get personal finance tips for people with bruised credit.
For more information click below.