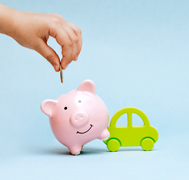 January is officially here, which means the holiday fun is over… It's back to school and back to work and back to reality — including holiday bills.
As holiday costs start to roll in, you may be left wondering how to pay them off. You don't want to still be paying for this year's bills next December!
Have you considered borrowing with your car?
At Prudent Financial, you can use your paid-off car to clean up holiday bills that are about to roll in.
If you have a car that is less than six years old and paid off, you may qualify.
Many other lenders approve based on credit and income alone, while Prudent will consider you based on the equity in your asset.
Don't let the holiday bills pile up. Take care of them now with Prudent Financial.
Contact us today for a free consultation. Call 1-888-852-7647 or visit www.prudentfinancial.net.