Holiday budgeting 101
Know your expenses. The Holiday shopping guide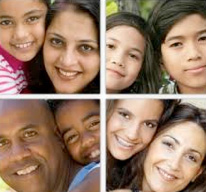 The average Canadian is expected to spend between $1200 and $1800 this holiday season. This includes gifts, travel, decorations and entertainment for the holiday season. Those holiday costs can certainly add up and put a strain on your budget.
The good news is that you can take control and make sure that you don't spend more than you can afford to during the holidays.
One way to start managing your holiday budget is to get to know your true expenses.
What are your fixed costs? What are your variable costs? Knowing these amounts will help you figure out how much you can spend.
Need help? Simply Download our budget sheet and save time on managing your finances.
Planning your Holiday Budget
Planning a holiday budget doesn't have to be difficult, confusing or time consuming. Here are a few tips that can help you out.
Identify your Fixed Costs and Put Money Aside before you Start Shopping
Your fixed costs are any expenses that you have to pay for each month. These expenses include car insurance payments, rent or mortgage payments, bills, taxes, utilities, groceries and any other expenses that you can't go without. These are items that you can't give up in favour of a new outfit to wear at your company's year-end party or a new toy for your niece.
Add up these total expenses. Doing so will let you find out how much money you have left over to spend on holiday gifts, decorations and other expenses. The math to determine how much you have to spend is (Income – fixed costs = budget for Holiday Shopping)
How to Budget for Holiday Shopping
Figuring out how to budget you spending can be tough if you don't have a plan. Once you know how much you have available to spend, it's a good idea to separate the gift lists and to then budget for each list.
The first list that you'll want to tackle is the "must have" items and gifts. These are the gifts you'll buy for your immediate family, the costs for basic holiday décor (trees, lights, etc.) as well as what you will spend on your family dinner and any other expenses you may have. Make a list for what you need before you visit the mall, set a budget for how much you're going to spend and stick to this plan.
When you're done with your "must have" gifts, you can move on to your "nice to have" gifts. These are items that would be fun to purchase, but that you can do without if you don't have money left in your budget. Make a list of any other items that you're interested in and rank them by importance.
Now it's time to make some choices. For example, do you really need to spend $120 on new brown boots? How important are holiday themed bath accessories? Rank the item on your list based on importance and dollar value and then come up with a plan for spending the money you have left in your budget on the most important items.
With a little holiday budgeting – and lots of self-control – you can make sure that you have a stress-free and truly joyous holiday season!
Happy Holidays!