Where to Cut Costs To Save Money?
There's only a month to go before the holiday season kicks in. We know that this time of year can be a strain on finances, but it doesn't have to be. If you start saving now, you'll have a jump start for the holiday season! You'll have more money, which means lower stress and a better time celebrating.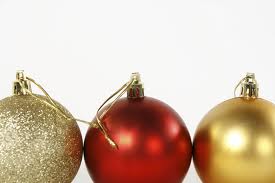 Here are a few places where you can cut costs and start saving right away:
Cut down on coffee shops

Spending two or three dollars buying coffee before work adds up if you do it every day. Plus, if you also head to a coffee shop for an afternoon caffeine fix, you'll double the amount you spend! Four dollars a day over 30 days is $120! Instead of spending the money, make yourself a coffee at home, drink the coffee supplied by your office or bring instant coffee crystals to work. You'll find that you can save a great deal!

Avoid takeout

Not only are many takeout meals unhealthy, but they also cost a lot of money. Instead of heading to a fast food location or a restaurant for lunch each day, consider making a lunch for yourself at home and bringing it to work. Homemade meals are almost always cheaper than takeout.

Reduce technology costs

Can you live without Netflix? Do you really need all of those services on your smartphone? Maybe you don't even need a data plan or a smartphone at all! Cutting back on these costs will give you some extra money to spend over the holidays. You can save a lot of money by getting rid of the services you don't use very often. If you rarely use your landline or if you hardly ever watch the premium cable channels you subscribe to, consider cutting them.

Visit the library

Rather than buying books, magazines, CDs and DVDs, check out the selection at your local library. You'll probably be surprised by what you find!

Pay attention to electricity costs

Most regions of the country charge different electricity rates at different times of day. Consider running the dishwasher, washing machine and clothes dryer during the cheapest times. Better yet, hang up your clothes to dry them and avoid using the dryer at all!