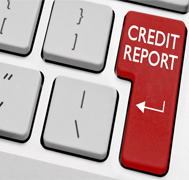 Last week we discussed the importance of your credit report and how to request it, and to follow it up, this week we are going to walk you through how to read your Equifax credit report. To better understand how you look to creditors and potential lenders, it really helps to understand your credit report and what each section of the report means.
The credit report is broken into sections. The first section is pretty straightforward. It deals with all of your personal information, such as your name, date of birth, SIN, etc. Make sure that all of this information is correct. None of this information actually impacts your credit score, but it is important to ensure that it is accurate.
The second section of the credit report deals with inquiries – these do impact your score. Anytime you apply for credit and your report is pulled, an inquiry gets reported to Equifax. Too many inquiries will drag down the credit score because you look like a credit seeker – someone living outside your means or continually turned down for credit. This is why it is important to keep inquiries to a minimum as much as possible.
The next section deals with public records – this is where liens, collection items or something like a bankruptcy would appear. Something like a lien associated to a car lease is not a negative public record, whereas a collection item is. When you review this section, make sure that any closed liens, for example, are accurately removed or amended.
Following the public records section are the tradelines – these are your credit products. There are 3 different types of ratings but the most common are I and R ratings. I stands for installment credit which is generally applicable to loans – those where, once paid off, the credit is no longer available. R stands for revolving credit which is generally applicable to credit cards and lines of credit where, once paid off, the money continues to be accessible.
With each type of rating there is a number that represents how you pay the credit item.
1 = paid as agreed
2 = more than 30 days in arrears
3 = more than 60 days in arrears
4 = more than 90 days in arrears
5 = more than 120 days in arrears
7 = credit counselling
8 = repossession
9 = more than 180 days in arrears/bad debt write off
If a rating drops from 2-5 and the account is paid up to date, the rating will return to 1. Once the rating is a 9 it stays that way whether you pay it off or not.
Other important information: the credit report will report when you opened the account and the number of months it has been reporting to your credit report as well as showing the credit limit and balance of each product – balances too close to the limit will reduce your credit score, no matter the amount. A $200 credit card with a balance of $180 is just as negative as a card with a $2000 limit and a balance of $1800.
The credit report will also report the history of late payments and number of times you fell 30, 60 and 90 days in arrears.
Knowledge is power. The only way to have the best credit is to know what's on your credit report. Get started by requesting your report today.
Want to learn more about how to read your Equifax credit report or talk to someone about a loan, even if your report is a bit battered or bruised?
Call Prudent Financial today at 1-888-852-7647.