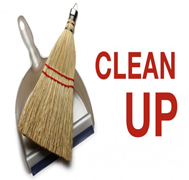 We've spent the last two weeks discussing credit reports – how to request and read them – and have continued to press how important it is to ensure all information contained within your report is accurate. This week we continue that thread by providing you with information on correcting errors on your credit report. This is critical, and can be a pain, but it needs to be done.
To begin, you have to start by requesting your credit reports from Equifax and TransUnion. These are the two agencies in Canada, but creditors may report to only one, and both use different formulas to calculate your score, so it is always a good idea to request both. This can be done online or by mail.
Once you have your credit report, review it closely, going over every detail. If you need to know more about understanding the report, please check out last week's post: https://www.prudentfinancial.net/how-to-read-your-equifax-credit-report/
If you don't find any errors, great, you can use the report to boost your score now that you know what it is. However, if you do find errors – and this happens more than you might think – now it is time to have those errors corrected. These errors may be something as simple as a balance existing on a credit product which has since been paid off, or it could be something far more damaging, such as the existence of a lien which has actually closed or even errors as far as payments in arrears.
Start by gathering the evidence to support why the information is wrong. This may include an up-to-date credit card or bank statement or a statement from a lender regarding a closed account. Make copies.
Launch an inquiry with the credit reporting agency reporting the error. Here are links to both:
In some cases, you may be able to make the dispute online, but it is important to send it by registered mail with all evidence as well – this will ensure a response. Once it has been reviewed, the credit reporting agency will write to you about the outcome of the dispute. If they indicate that your credit report has been updated, double check and request your credit report again to ensure that it in fact was.
When it comes to correcting errors on your credit report, you are better off handling the situation as soon as possible. The longer an error goes unnoticed, the harder it may be to correct it.
No errors on your report, but that score still at the lower end of the scale?
Call Prudent Financial today to discuss your options to help rebuild: 1-888-852-7647.