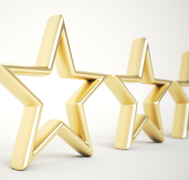 At Prudent Financial, we strive to offer excellent service to every person who calls our office or walks in our door. Whether we're offering a personal loan, bad credit loan, mortgage financing, or more, we take our mission seriously.
We're thrilled to see that our customers feel the same way.
Looking for a personal loan in Toronto? Look no further. See what happy Prudent Financial customers had to say about our services on Google Reviews:
Laura Nzack
I have never felt more welcomed and at ease, Naomi and Gary were great! Just when i thought my world was drowning they threw me a life raft and pulled me back to the surface. Naomi was great and explained everything to me step by step. Thank you for all you do!
Nicole McQuade
My husband and I met with Naomii and Jill on Saturday when we applied for a loan. They were extremely helpful and knowledgeable. We would definitely recommend Prudent Financial to others.
Diana Zicarelli
Prudent Financial Services is a family. They understand, they help and they are kind.  Gary and Jill have created something special.  Thank you to Naomi Iqbal, loan officer for her diligence and expertise. I have referred Prudent to other people, and I will continue to do so.  Thank you Prudent!  You are a God send 🙂
Bob Gardner
Great people, good rates, and fast.
Tennika Samuels
Prudent Financial is a great company for fast loans. I wasn't asked many questions and fees were reasonable. I needed a same day loan to finish my basement and they were reasonable. Andrea and Gary worked with my situation and within one hour I was out with $11,000. I paid the loan in full within less than 10 months and I was not penalized for not taking the loan out to the full 24 months we initially agreed on. Once they received my final payment they seized all payments from my bank account immediately and wrote me an outstanding letter about payment history. I didn't take more money but I was able to increase the loan at any time during the term. The staff is knowledgeable and friendly. I would definitely take a loan again if I were ever in a bind. Higher rates but better than the bank in terms of getting the money you need with no questions asked. Thank you Prudent! You saved me!! I highly recommend.
Tasha Green
18 years and still going strong!!
I have never been disappointed with Prudent! Deborah and crew have come through for me time and time again!! Thank u being so thorough and helping to rebuild back my credit.
We're so happy we could help these customers and many more.
Find out if you are eligible for a personal loan, or other financing, with Prudent Financial. We offer bad credit car, personal, home loans, and more in Toronto and the GTA.
Contact us today for a free consultation. Call 1-888-852-7647 or visit https://www.prudentfinancial.net/application-step-1-gta/.