One of Prudent's most popular programs, Borrow with Your Car, is receiving great feedback – and for good reason!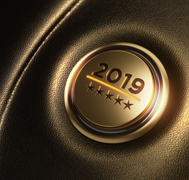 When you choose Borrow with Your Car, you get the lowest rates in the GTA for bad credit vehicle title loans; fast, same day loans up to $20,000; open loans you can pay off early; a loan that reports to the credit bureau; plus, one more thing….
Excellent customer service!
We were ecstatic to receive some terrific reviews from past Borrow with Your Car clients. Interested in our service? See what they had to say for yourself…
1. Joe Canali
Hello my name is Joe I am writing about my experience with Prudent Financial. it was a big surprise how fast they helped me to get my loan on the spot!! Mr. Saif Sarwar is the loan officer that I dealt with. He was straight up with us, got our information [and] we walked out with our loan. How he saved us from disaster we r grateful. I recommend this company for a fast loan to anyone in need!! Thanks again Saif Sarwar [and] Prudent Financial Services ur number 1…
2. Yira Martin
Every time I dealt with Prudent, it has been a great experience. Farrukh is the best.
3. Pol Em.
Naomi was the one who assisted me. She was very helpful and was able to address everything that I needed.
4. Super Hamnah
I have deal with Naomi. She have give me best advice and really [helpful] and understand me need got done. Company Prudent Mortgage rates are good. Fast service. Thank you.
5. Unicorn Rainbow
Very friendly people! Naomi was very helpful and always kind. Thank you.
6. Mark P
I own my own business and getting money from the bank is virtually impossible. I was very skeptical about using an independent company, but after talking to Naomi from Prudent she really eased my mind. She was responsive and courteous without judgment. If you are looking to finance something at a reasonable price, this is the place to go, and by the way, I had my money in an hour as promised. I have contacted Naomi about other services and she never lets me down. They're awesome ??
7. Maggie Yu
All staff at this place are very friendly. They will give all options that suitable you need. The person who helped me is Naomi. She is very nice lady and helpful. Good place had good staff!
If your car is full paid off, and six years or newer or high-end, you may qualify for a Borrow with Your Car loan. See the full details at www.borrowwithyourcar.com or contact us today by calling 1-888-852-7647.