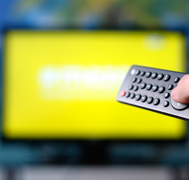 If you live in the GTA, you might have seen Prudent Financial on a TV near you!
CP24 has been airing three commercials for our Toronto lending services. We can help with personal loans and more in the GTA and beyond.
Borrow up to $30,000 when you come to Prudent Financial. Get a consolidation loan, borrow with your home, or borrow with your car.
See the full CP24 commercials here:
Get a Prudent consolidation loan: https://youtu.be/pFepKDjaIYo
Learn about Prudent mortgages and borrowing with your home: https://vimeo.com/314847187
Or check out our car loans and borrow with your vehicle: https://vimeo.com/315302089
Contact us today to learn more. Call 1-888-852-7647 for a free consultation.