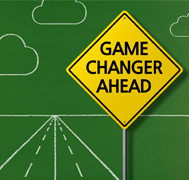 Equity lending is changing the borrowing game — and for a good reason! It's a non-judgmental form of lending that depends on security, not your past.
While other lenders require a good credit score, provable income, a strong loan-to-value (LTV) ratio, and more, equity lenders typically do not. Instead, equity lenders require an asset with value (equity) that can be used as security against the loan.
Who is this good for?
People with bad credit who are looking to rebuild but cannot get a loan from a traditional lending institution.
Self-employed: if a bank won't lend to you because you own a business, an equity loan can be a better alternative.
People in the middle a consumer proposal or undischarged bankruptcy, since equity lending does not rely on your credit score.
People who have been relying on cyclical debt – like payday loans – and want to end the cycle.
People struggling to get out of debt who want to consolidate.
And more!
What exactly do you need to qualify for an equity loan?
The first and foremost criteria needed to qualify for an equity loan is… a secure asset.
This could include:
A house with over 50% equity in the mortgage.
A paid-off car that is six years old or newer in your name.
Another asset, like gold.
The equity lender will use this asset as security — meaning if the loan defaults (isn't paid back), the asset could be repossessed.
Certain equity loans will require other criteria, such as:
Proven full-time employment for the past six months minimum in a workplace of 10 or more employees (based on previous history of consistent employment).
A computerized paystub with deductions.
Earning an average of $18/hour or a minimum of $38,000/year.
A down payment.
However, you do not need a perfect credit score. It's also okay if you have an R9 or R7 rating on your credit report.
If you're evaluating equity lenders, be sure to consider:
How long they've been in business (generally, longer is better – they should have an established reputation).
If they have a physical location/address. Even if they offer financing over the phone or internet, they should have a real location with real people. This another way to differentiate between reputable lenders and fly-by-night operations.
Whether they report to the Canadian credit bureaus. If they do not, the loan will not help with rebuilding credit.
Equity loans are changing the game for people who traditionally have a hard time getting financing. Help is available — and at Prudent, we're known for offering that help. We have built a strong reputation in Toronto and the GTA. Our loans are all open and repayable at any time. We offer on-line and same-day financing with no upfront fees. And our loans report to the Canadian credit bureaus.
The best way to find out if you qualify is to get a free consultation. Call Prudent Financial at 1-888-852-7647 or visit www.prudentfinancial.net.