Home equity financing can help you achieve a lot of financial goals — complete a home renovation, fund a major event, like a wedding or tuition, get out of debt, and more.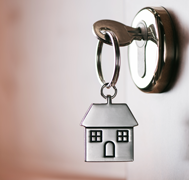 But sometimes it can be difficult to secure the financing if there are other people on title.
For instance, some homeowners may purchase a house with their parents, so their parents' names are on the title. But when it comes time to take out home equity financing, the parents live too far away to sign for it.
In another situation, one spouse may have good credit and the other has bad credit. The spouse with good credit may wish to take out home equity but can't without spousal consent — which could affect the amount you can receive.
There may be any number of reasons why you want to access home equity financing without the other people on title signing. And that's where a home equity personal loan comes in.
With a home equity personal loan, you can put the equity in your house to work for you simply based on your responsible money habits in the past and the fact that you're a homeowner.
Home equity personal loans are much faster to arrange than mortgages and are cheaper than most other personal loans.
Prudent Financial Services offers home equity personal loans up to $15,000 in Toronto and the GTA. If you have 50% equity to the value in your home, you may be eligible for a fast, open, same-day loan.
This not a secured loan or a second mortgage. There are no costly legal fees or appraisal costs involved. They have fixed interest rates that don't change, so your payment is easy to plan for and manage.
You can use this loan to:
Consolidate high-interest debt.
Renovate your home.
Purchase a new vehicle.
Pay off medical or dental bills.
Pay for college or university tuition.
Fund a family celebration.
And more!
See if you're eligible for a home equity personal loan today. Contact Prudent Financial for a free consultation. Speak to Marie, Prudent Home Loan Specialist, at 416-223-9300, ext. 231, or visit www.prudentfinancial.net.