Should you sell to a cash house buyer?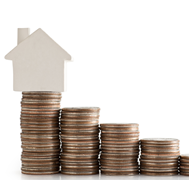 If you want to know how to sell a house fast, you might have come across the term. But do you know exactly what it means – and what the pros and cons of using a cash house buyer are for your finances?
That's what we're here to answer! Read on…
What is a Cash House Buyer?
In a nutshell, a cash house buyer is an individual or a company who has the funds available to pay for your house in cash.
While most buyers will rely on financing to buy your home, cash house buyers do not. They already have the money available – meaning you often won't have to wait on bank approval, red tape, or other contingencies.
Cash house buyers might have received a big inheritance, been saving up for a number of years, or be a company who specializes in buying homes for cash. Whatever the case, the outcome is the same: they want to buy your house without taking out a mortgage.
Examples of When You Might Choose a Cash House Buyer
Cash house buyers are most convenient for those who want to know how to sell a house fast.
This might look like:
You can't sell your home, or your listing has expired.
You're divorcing and need to get rid of the property quickly.
You are in a bankruptcy or considering filing for one.
Your employer has transferred you and you need to buy another home quickly.
You have made an offer on another home, contingent on selling this one.
You are a homeowner looking to sell the property and evict problem tenants.
Your home has been damaged or trashed and the repairs will cost more than the house is worth.
The home is vacant, and you just want to get rid of it.
There can be any number of reasons you want your house to sell quickly. But if the real estate market isn't working in your favour, that's when a cash house buyer can come in as a viable option.
Pros of a Cash House Buyer
As we mentioned previously, one of the main benefits of a cash house buyer is less red tape. There are often no real estate fees or closing costs. And speaking of the closing, it normally happens fast and firm.
In fact, if a cash house buyer does require real estate fees or fees upfront, that can be a red flag.
As well, some cash house buyers won't care about the condition of your house. They often don't require a home inspection or appraisal. If you have a home that needs lots of repairs, you can usually sell to the cash buyer without making them.
Cons of a Cash House Buyer
While the pros of using a cash house buyer are speed and convenience, the cons shouldn't be ignored.
The major downside to using a cash house buyer is you will usually get less money than your house is worth. Some cash buyers may only offer the amount left on your mortgage.
You also have to watch out for the legitimacy of the cash house buyer. This is an industry with a lot of fraudsters and scam artists. Whenever you are considering a cash house buyer, make sure they really have the funds. This is easier to do when they are a known, reputable company. You can also ask to see a bank statement of proof of funds letter from their bank.
Cash house offers normally have a short escrow, too, so you may need to move quickly unless you negotiate a longer period in.
Explore Your Options
When it comes to considering a cash house offer, there are several considerations to make sure this is the best option for you.
The main one is how fast do you need the money? How important is it that you sell your house now and not later?
If you can afford to wait, you may end up getting more for your property.
If you need the money right away, a cash house buyer could be the answer, but you might also explore other questions such as:
How much equity do you have? Are you eligible for a home equity loan?
Is mortgage refinancing an option?
If you drop the price on your house, do you have the time and energy to keep sitting on the market waiting for an offer?
At Prudent, we can help you evaluate your options for your home. We offer mortgage refinancing, second and third mortgages, home equity loans, and cash money house buying services — if it makes sense for both of us, we will buy your house.
Call 1-888-852-7647 or visit http://prudentmortgage.ca for more information.