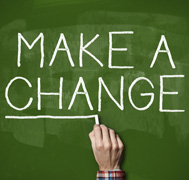 Payday loans can seem like one of the best loans for bad credit.
After all, payday loans:
Get you money, fast.
Don't check your credit score.
Are approved based on pay — all you need to qualify is a job.
But upon closer inspection, there are far more drawbacks:
Payday loans come with huge fees, making them difficult to pay off.
They are too short term – they have to be repaid by your next pay period.
They don't report to your credit report, so you get no positive history for positive repayment.
If you can't get a loan at your bank, payday loans can be appealing as a quick money alternative, but they come with big strings attached. There are far better options, no matter what your financial situation.
Borrow Based on Your Car
If you have a paid-off vehicle, some financial institutions will let you borrow against your car. For instance, at Prudent Financial, we offer same-day loans of up to $20,000. Our loans are open and can be paid back at any time.
Access Home Equity
If you own your house, you may have money available — your equity. Options such as mortgage refinancing or taking out a second mortgage can get you more funds. But they can also take time to arrange and can come with costly fees. At Prudent, we offer another option — a home equity personal loan. This is a loan arranged for you based on your responsible money habits in the past, and the simple fact that you're a homeowner.
Apply for a Personal Loan
What if you don't own a car or home, but you still need extra cash quickly? In that case, it might make sense to take out a small, personal loan. These loans come with a fixed interest rate and repayment schedule that you can make sure works for you. You won't have to pay back the loan in two weeks, like a payday loan.
Whether you are considering borrowing against your car, accessing home equity, or applying for a personal loan, keep these cautions in mind:
Look for a lender who offers a fixed interest rate and fixed repayment schedule that you can reasonably afford to pay back.
Make sure the lender reports to the credit agency.
Check if the loan you are considering comes with extreme fees or interest rates.
At Prudent Financial, if you have equity in your home or vehicle, we offer the best loans for people with bad credit, people with good credit, and everyone in between. We also have loans for those who are self-employed. If you're in a tight spot, don't go to a payday lender — come to us instead.
Learn more today. Call 1-888-852-7647 or visit www.prudentfinancial.net.