Do you have good credit? The answer may not be as simple as you think.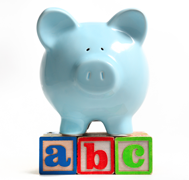 Good credit is not:
Tons of debt.
Credit cards close to, at, or over the limit.
Late payments can last for six years on your credit report. So do collection items, even if you pay them off.
Good credit is:
Low debt.
Strong history of relationships with creditors.
Low balances on credit cards.
On-time payments.
Limited credit inquiries. Applying for too many credit products can actually harm your score.
If you're not sure what your credit score is, you can check your score for free once per year from Equifax Canada or TransUnion Canada.
Even if you have bad credit, it's not too late to start rebuilding. Practice good credit habits by:
Repaying all bills on time.
Repaying all bills, when possible, in full. Even if you can't pay the whole thing at once, it's better to pay more than the minimum payment.
Keeping low debt balances.
Keeping low balances on your credit cards.
Not applying for too many new credit products.
Rebuild credit by:
Consolidating debt.
Working to pay any outstanding bills or create a payment plan.
Only working with lenders who report to the Canadian credit agencies (i.e. no payday loans!)
At Prudent Financial, we offer personal loans that can help consolidate debt and rebuild credit. We'll help you make a plan for returning to good credit, or even turning good credit into great credit.
Contact us today for a free consultation. Call 1-888-852-7647 or visit www.prudentfinancial.net.