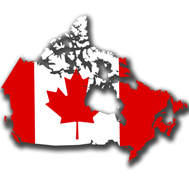 At Prudent Financial, we specialize in offering personal loans, car loans, and home loans to people with bankruptcies, consumer proposals, and bad credit histories. We're also known for giving secured loans to self-employed people.
Unlike payday loan companies or other bad credit loan providers, Prudent Financial has one of the lowest rates for bad credit loans in Ontario available. But one of the questions we're asked most frequently is what areas of the province we service.
The answer is… all across the province!
Our office is located in the GTA, but we serve customers right across Ontario. From Pickle Lake in the north, to Windsor in the south, we do our very best to help find financing solutions for anyone in the province.
The loans we offer are all open and repayable at any time. We also have online and same day financing with no upfront fees.
Contact Prudent Financial today to find out how we can help rehabilitate credit for discharged and undischarged bankrupts, people with proposals almost paid off and people with bad credit histories.
Call 1-888-852-7647 or visit www.prudentfinancial.net.